Recommendations
Social Factors Applicable to the Behaviour of the Fund's Portfolio Companies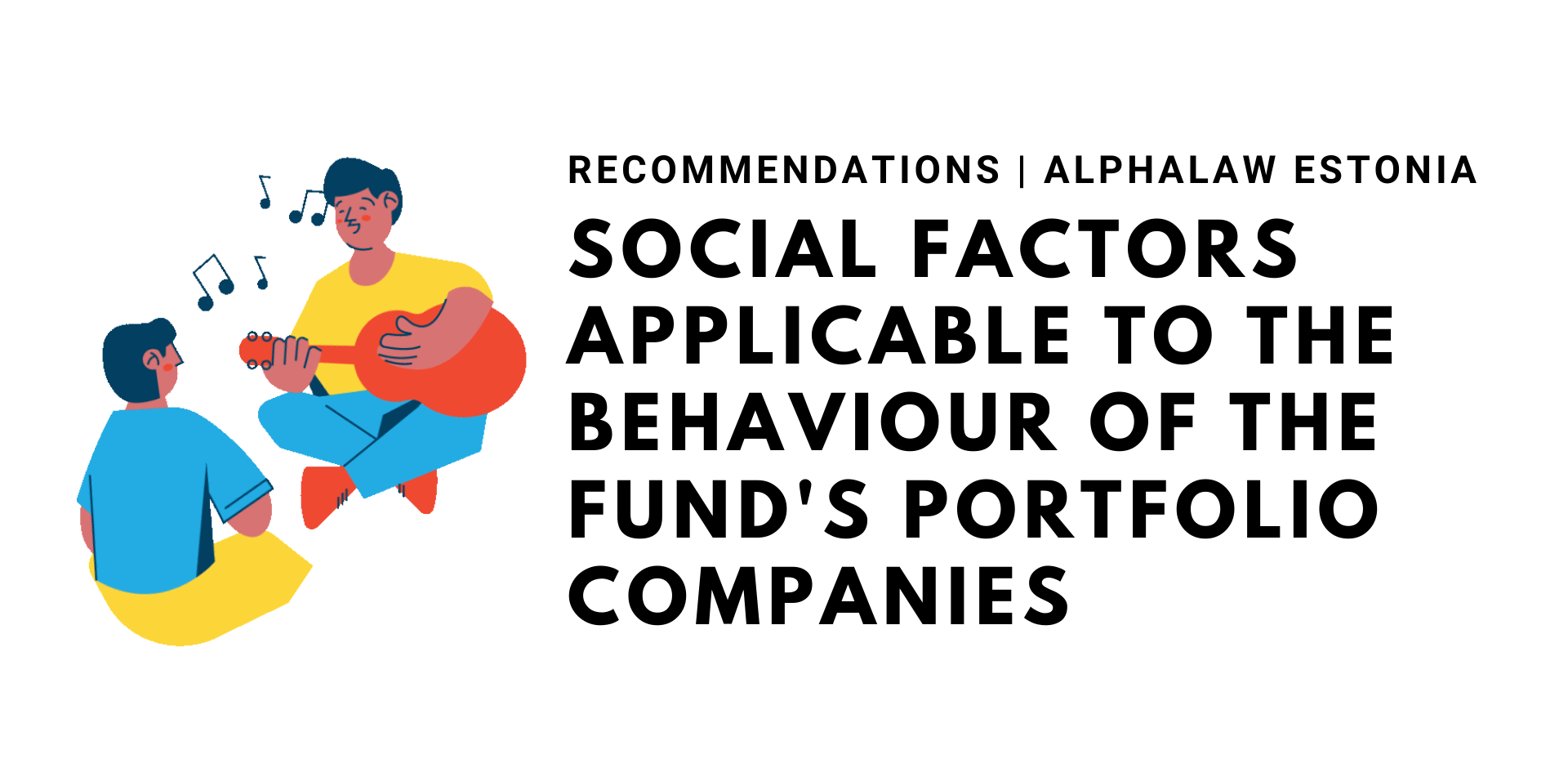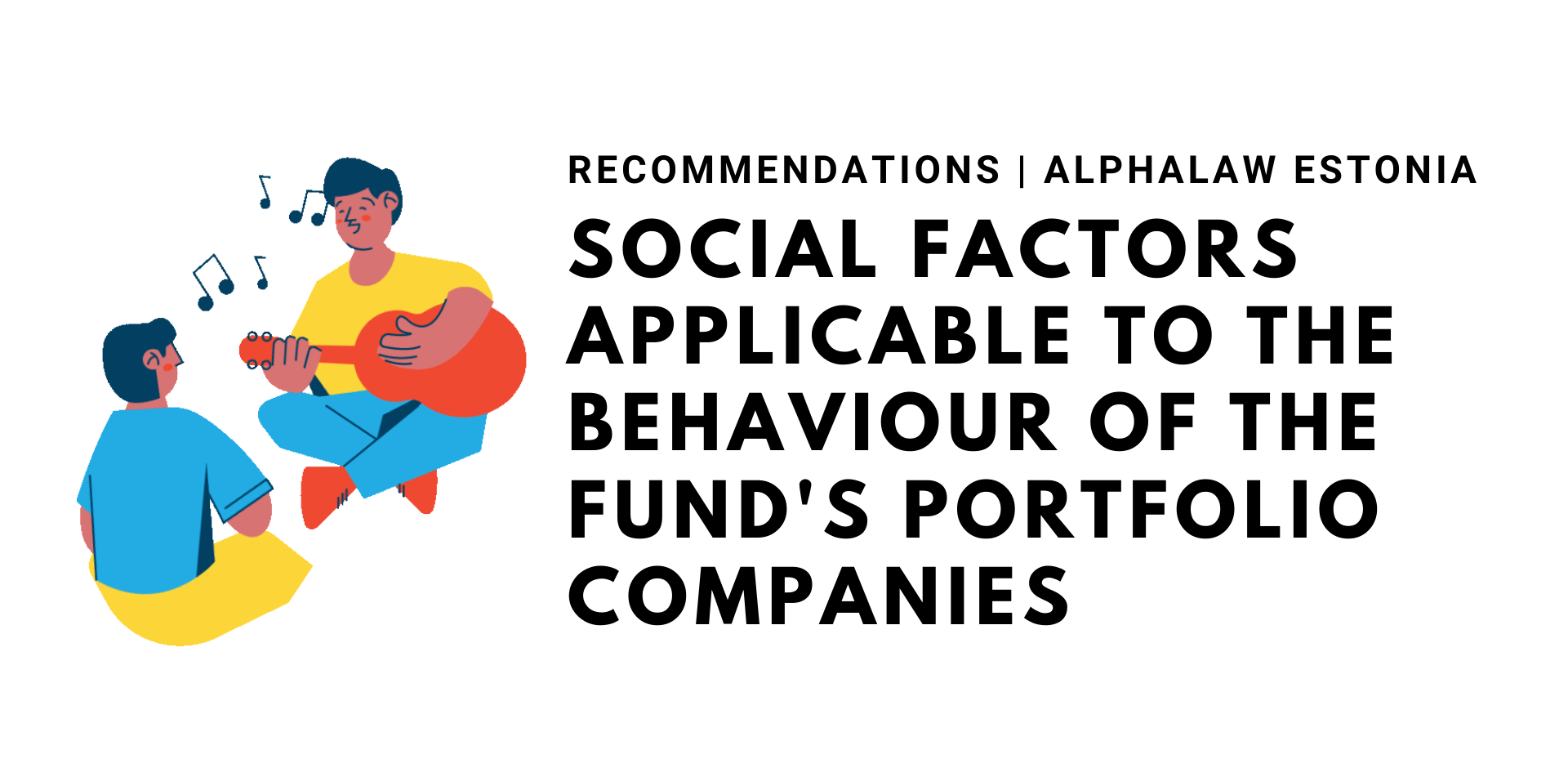 Explanation
Generally, factors affecting a portfolio company's workforce, customers, suppliers and communities should be evaluated at the board level. Social factors may include stakeholder dialogue and human rights issues, such as compliance with core labour standards in areas such as health and safety, child labour, illegal or forced labour, employment of migrant workers, trade union rights and discrimination in the labour market. Poorly managed, social factors can lead to risks to brand and reputation (e.g. a key supplier receiving negative publicity because of poor labour practices), to attracting and retaining highly skilled staff, and to productivity (e.g. strikes at manufacturing sites). There may also be legal consequences for the company and its directors.
Conversely, social factors, if managed well, can add a real value. Examples include building a reputation as an "employer of choice" through progressive employment policies and practices (thereby reducing recruitment costs and improving productivity), maintaining a "social licence to operate" (through good community relations) and ensuring continuity of supply (through effective supplier selection, engagement and auditing). GPs are generally expected to influence the management of social risk and opportunity factors in portfolio companies to reduce risk and/or create value, with the goal of long-term, sustainable change.
Recommendation
Investment management should include an ongoing assessment of the likely impact of social factors on companies (e.g., workforce availability/quality, employee or business partner behaviour, trends in customer attitudes, etc.) as well as the social impact of products (e.g., responsible marketing or health and safety concerns) or operations. The completeness and effectiveness of existing social-related policies and procedures should be considered in order to manage risks and take advantage of opportunities, and to consider the need for and impact of change. GPs should recommend to portfolio company boards that material social factors be identified and considered in the formulation of the portfolio company's business plan. Human rights (including workplace and supply chain issues) are likely to be an integral part of the social factors, and board-level discussions may include developing strategies to avoid direct and indirect involvement in human rights abuses.
Depending on the size and nature of the company, a portfolio company should also consider integrating its management of social factors into a comprehensive corporate sustainability programme and publishing regular progress reports as part of a defined external stakeholder engagement strategy. A GP should ensure that such topics are placed on the agenda for board discussion as appropriate.