Recommendations
Exercising of Influence to Investment Strategies, Policies and Practices at a Portfolio Company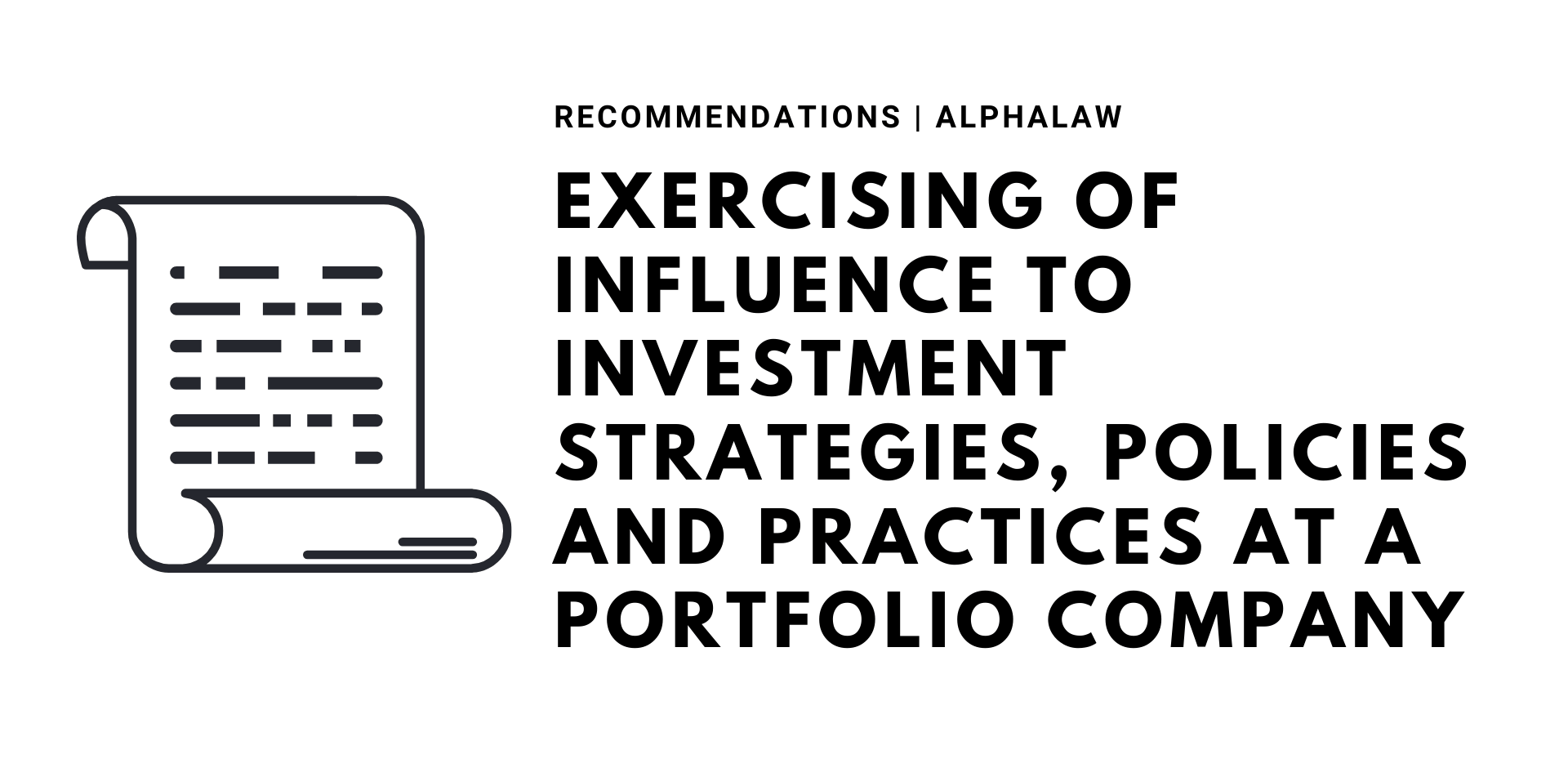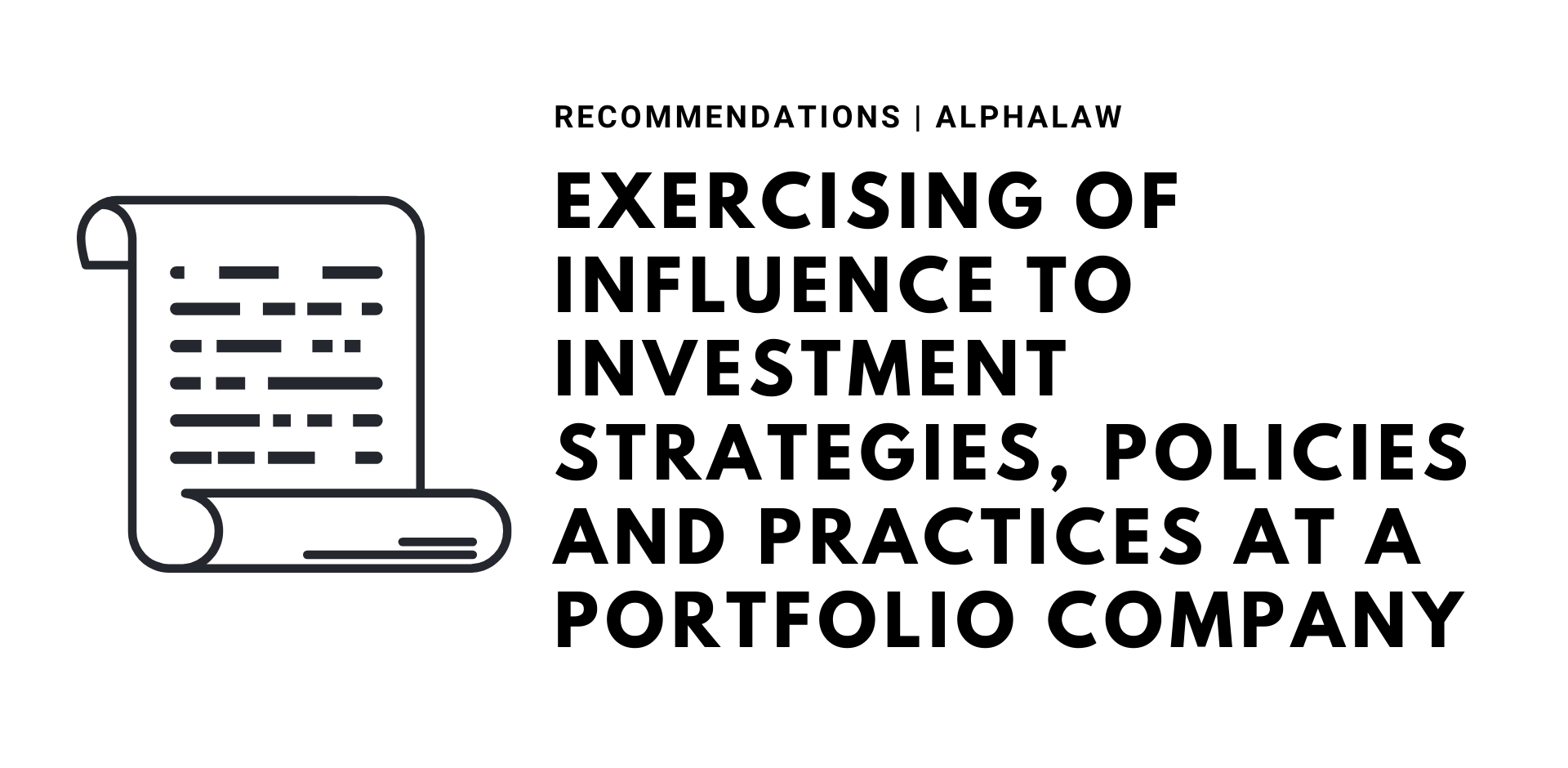 Explanation
GP may be in a position to exert significant influence over the development, implementation and monitoring of ESG strategies, policies and practices at portfolio companies. The GP should ideally be able, through the information produced and provided by the portfolio company, to identify, monitor and support the mitigation of relevant risks and the identification and pursuit of opportunities relating to responsible investments that may affect the portfolio company. Where appropriate, the GP should be available, through its representation on the board or through the exercise of shareholder voting or contractual rights where permitted, to assist and advise the portfolio company in investigating and addressing ESG factors relevant to the company. The GP should ensure that it remains informed of progress towards ESG objectives.
These may manifest themselves in a wide variety of ways, from the specification and capital investment in a new manufacturing facility to the criteria applied to potential additional investment targets for the portfolio company.
Recommendation
GP should ensure that there is adequate awareness and knowledge of responsible investment relevant to the country and sector in which the portfolio company operates, including familiarity with relevant external guidance issued by national, supranational and private bodies, on the board and senior management of the portfolio company. GP should ensure that responsible investment issues are regularly discussed in board meetings.
GP should work to ensure that its own and its portfolio companies are aware of and take into account the responsible investment guidelines and codes of conduct applicable to the sectors and geographic regions in which each portfolio company operates.