Recommendations
Environmental Factors GP Should Take Into Account in Relation to the Management of the Fund's Portfolio Companies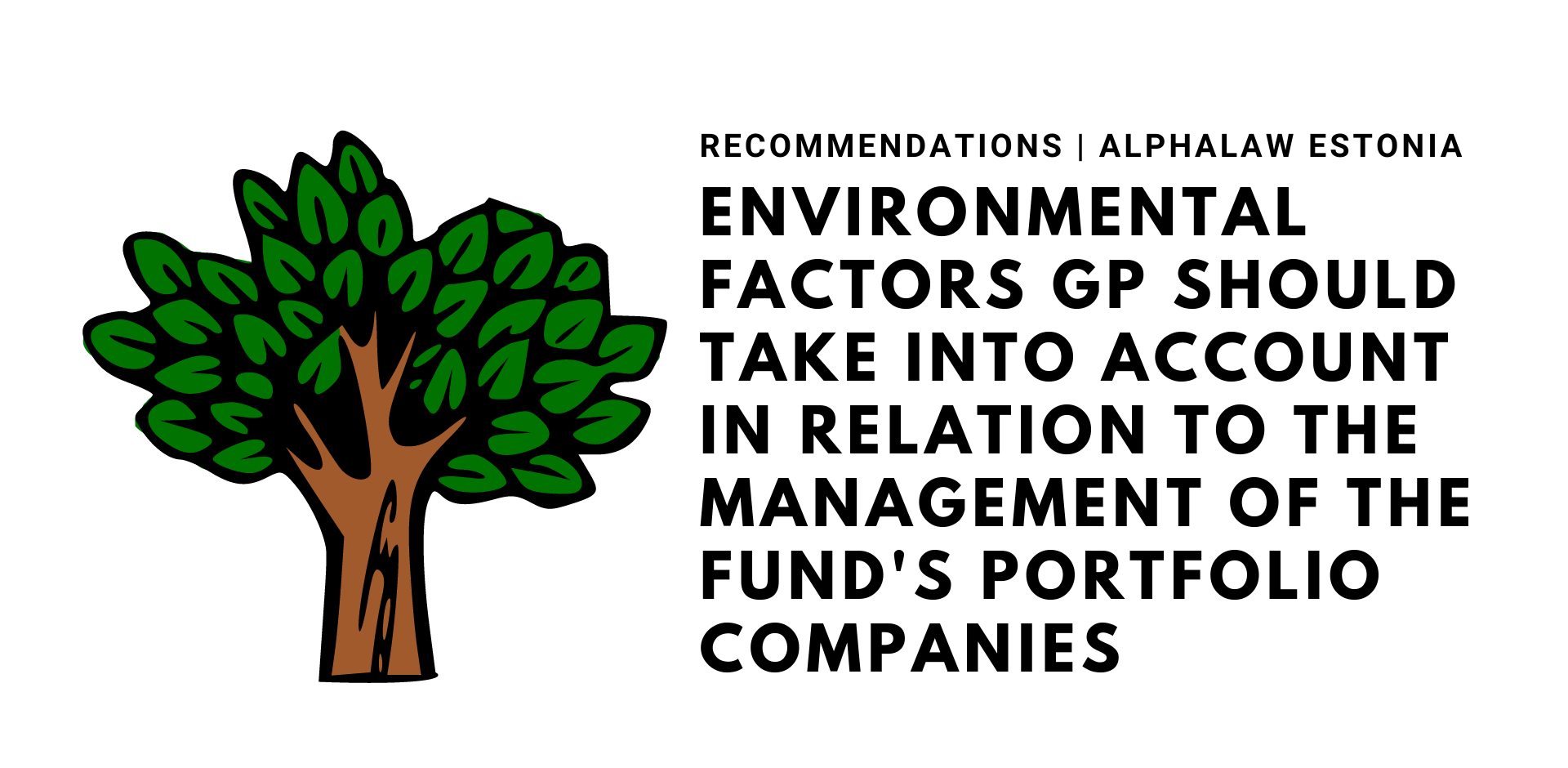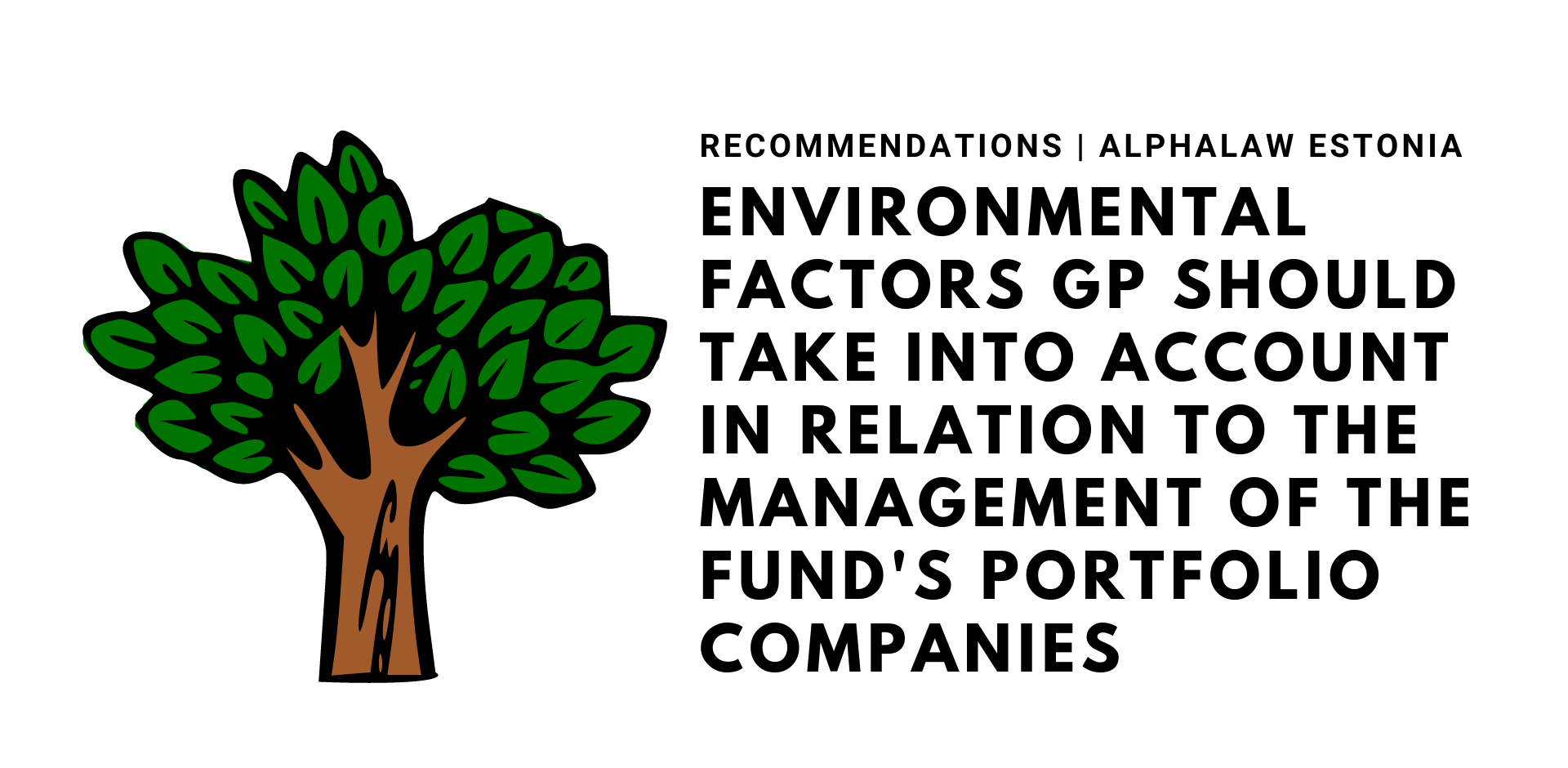 Explanation
In general, GPs should support a prudent and sustainable approach to environmental risks and opportunities that may affect their portfolio companies. Such risks could relate to a range of factors including resource use/consumption, water scarcity, waste production and disposal; emissions in air, land and water; energy use, carbon costs and climate change; biodiversity and habitat conservation. Conversely, environmental opportunities may include energy (or other resource) efficiency improvements, waste reduction or the development of new products with positive environmental attributes (e.g. the use of wood from sustainably managed forests).
GPs are generally expected to influence the management of environmental risks and opportunities in portfolio companies to reduce risk and/or create value, with the goal of long-term, sustainable change.
Recommendation
Investment management should include an ongoing assessment of the likely environmental impacts of portfolio companies, their products and their supply chains. Such assessment should consider the effectiveness of environmental risk management policies and procedures. For example, leading companies implement full environmental management systems that certified to ISO14001. It should also consider the likely impact of environmental factors on portfolio companies and their supply chains (e.g. climate change, extreme weather events, etc.).
GPs should recommend to portfolio company boards, as per shareholder documentation, that material environmental factors be identified and considered in the formulation of the portfolio company's business plan.